Online Course Revolution
NOTE: In some devices, discounts won't show until the CHECKOUT PAGE.
This course will teach you how to turn your
 

expertise,

 

knowledge

,

 

experience

, or passion into an ONLINE COURSE.

Taught by Joeel & Natalie Rivera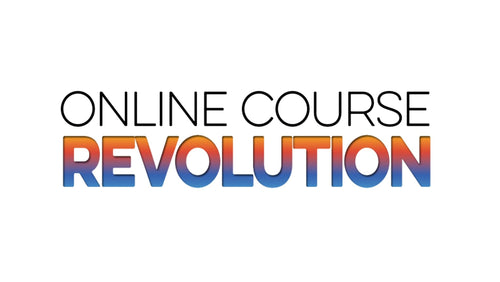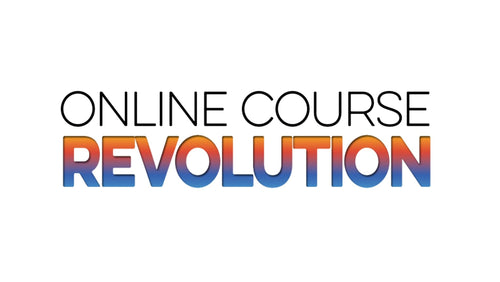 What you will learn
Develop a high-quality online course
Produce quality video, audio, lighting, videography
Speak with confidence on camera
Write epic titles and subtitles
Create compelling promotional videos using proven a frameworke
skills you will gain
Identifying your niche
Packaging your knowledge
Curriculum development
Building your course
Writing epic course copy
Market your course
Growing your business
Offer high end group coaching programs
Setting up your group
Group facilitation
Communication techniques
Speaking on camera
Filming tips
Recoding video
Simple and easy video and audio editing
100% online course
Start instantly with lifetime access
Accredited Course
Accredited by internationally recognized Continuing Professional Development Standards Agency (Provider No: 50134)
Self-paced
Work at your own pace
From Beginner to Advanced
No degree or prior experience required
English
Subtitles: English
Praise for Transformation Academy
about this course
Not sure yet?

GET STARTED with our FREE

Monetize Your Knowledge

mini-course!

Determine WHAT YOU SHOULD TEACH

online, to WHO, and WHY! CLICK HERE

Why create online courses?
Reach more people

in less time (in some cases NO time)
Record it once, sell it over and over again
Teaching online has the

LOWEST START-UP COSTS of any online business
No previous experience

speaking or teaching required
No email list or established audience is required (although if you do, there's a different strategy)
No high-tech skills required
You can create

passive income, side income, additional revenue streams or become a full time online instructor.
Leave a legacy and add value to the world by sharing your passion and wisdom
Here's what we'll be covering in this course:
EQUIPMENT: Start with what you already have (such as a computer and a cell phone) or inexpensive equipment, plus easy-to-use free software, and then upgrade over time.

RECORDING: Learn everything you need to know to produce quality video, including audio, lighting, videography, and backgrounds.

CONFIDENCE: Speak with confidence and feel comfortable being on camera.

AUDIENCE: Learn how to get sales even if you don't have an audience to begin with!

CONTENT: Develop the content of your course, including defining your market, deciding what to teach, creating your outline, and creating video-length segments.

TEST YOUR TOPICS: Learn how to test your course idea to make sure it's viable and profitable.

EDITING: Beginner and advanced video editing tips and demonstrations—showing how simple the process really is, including how to edit video and audio using free and paid software such as Audacity, Izotope RX3, MovieMaker, PowerPoint, Sony Vega, as well as screen casting and using a green screen.

PUBLISHING: Learn about different educational platforms and marketplaces where you can reach millions of students who are already interested in online courses.

BUILD YOUR OWN: Build your own website using done-for-you templates that are easy to use (even if you're not a techie).

COPYWRITING: Write epic titles and subtitles that sell and effective course outcomes and descriptions for your course landing page.

PROMOTIONAL VIDEO: Follow a proven framework to create compelling promotional videos.

PRICING: Evaluate your market to know exactly what to set your price at.

MARKETING: Tips and tools for marketing your online courses, including YouTube, Facebook, Interviews, Webinars and Sales Funnels.
And you'll learn ALL of this through a user-friendly, do-it-at-your-own-pace ONLINE COURSE!
Heck, we'll even help you with the "get-it-out-of-my-head" and teaching part too! CLICK HERE for more information.
WHAT THIS COURSE IS NOT:
This course is not about "getting rich quick" or "do nothing, get paid". Creating profitable online courses is time consuming and takes specific skills, tools, and equipment. This course is designed teach you everything you need to know in order to "do-it-yourself" and develop a high-quality course that provides valuable content AND makes you money.
THIS IS FOR YOU:
You want to become an ONLINE TEACHER/educator/instructor but you're not sure how to get started

You want to GET PAID TO TEACH something you know and love but don't know how

You're an ENTREPRENEUR, side-hustler, or want to become self-employed and you're looking for a new way to MAKE MONEY ONLINE or generate passive income

You're a life COACH, consultant, TRAINER, speaker, or teacher who recognizes you could REACH MORE PEOPLE if you weren't restricted to being there IN PERSON

You have KNOWLEDGE, expertise or experience in a particular field or hobby that others would benefit from learning
course curriculum
Section 1: GETTING STARTED WITH ONLINE COURSES 0 / 10|2hr
1. Introduction to Creating Online Courses 5min
2. What is Possible with Online Courses? 9min
3. The Democratization of Education 14min
4. Our Journey as Course Creators (Recorded July 2018) 22min
5. Determine the Right Online Course Strategy for YOUR Business 15min
6. 3 Real Life Examples 8min
7. Equipment and Software: What You'll Need 10min
8. The Numbers Game (Why Create Multiple Courses) 7min
9. Master Your Research 15min
10. Overcoming Resistance 15min
Section 2: IDENTIFYING YOUR NICHE AND MARKET OF IDEAL CLIENTS 0 / 3|21min
11. Identify Your Niche, Target Market and Tribe of Ideal Clients 6min
12. Further Define Your Market 8min
13. Choosing the Best Type of Course 8min
Section 3: PACKAGING YOUR KNOWLEDGE 0 / 4|42min
14. Packaging Your Knowledge 9min
15. Determining What to Teach 8min
16. Testing Your Course Idea 12min
17. Setting Your Course Price 13min
Section 4: CURRICULUM DEVELOPMENT 0 / 5|44min
18. Teaching a Process—Package Your Recipe 10min
19. Your Journey to Results 6min
20. Creating Your Outline 9min
21. Organizing and Writing Your Curriculum 12min
22. Video Segmentation 7min
Section 5: BUILDING YOUR COURSE 0 / 2|14min
23. Marketplaces and Platforms 9min
24. Building Your Own Platform (Where to Host Your Course) 6min
Section 6: WRITING EPIC COURSE COPY 0 / 6|54min
25. Building a Course Landing Page (Outcomes and Descriptions) 15min
26. Writing a Title and Subtitle that Sells 5min
27. Writing Your Bio 6min
28. Telling Your Story 10min
29. Writing Keyword Rich Copy 11min
30. Creating Your Promotional Video 6min
Section 7: MARKET YOUR COURSE 0 / 4|48min
31. Connecting to Your Market 7min
32. Marketing Options 1 (YouTube, Facebook, Joint Ventures) 14min
33. Marketing Options 2 (Webinars and Sales Funnels) 20min
34. Leveraging Social Proof 7min
Section 8: GROWING YOUR ONLINE COURSE BUSINESS 0 / 3|16min
35. Upgrade Over Time 3min
36. Partnering with Other Instructors 5min
37. Diversify Revenue Streams by Solving Problems 8min
Section 9: OFFER HIGH-END GROUP COACHING PROGRAMS 0 / 4|40min
38. The Structure Basics: Format, Size, Duration and Homework 8min
39. Group Coaching Models: Part 1 9min
40. Group Coaching Models: Part 2 10min
41. Setting Group Coaching Program Pricing 13min
Section 10: HIGH END GROUPS: SETTING UP YOUR GROUP 0 / 6|52min
42. Session Structure 7min
43. Facilitating the First Session 9min
44. Confidentiality and Trust 4min
45. Ground Rules 9min
46. Technology: Part 1 14min
47. Technology: Part 2 10min
Section 11: HIGH END GROUPS: GROUP FACILITATION 0 / 5|49min
48. Laser Speak 4min
9. Laser Coaching 5min
50. Avoiding Common Problems 10min
51. Dealing with Challenging Participants: Part 1 18min
52. Dealing with Challenging Participants: Part 2 12min
Section 12: HIGH END GROUPS: COMMUNICATION TECHNIQUES 0 / 4|29min
53. Communication Tips 8min
54. Active Listening 4min
55. Reflective Listening 8min
56. Empathetic Listening 9min
Section 13: FILMING: SPEAKING ON CAMERA 0 / 5|38min
57. Confidence On Camera 11min
58. Speak to a Person 5min
59. What to Do with Your Body 6min
60. Effective Voice on Camera 5min
61. Using Visual Cues and Prompts 11min
Section 14: FILMING: TIPS FOR AUDIO, LIGHTING, BACKGROUNDS AND ATTIRE 0 / 5|44min
62. Sound Quality 11min
63. Microphone Tips 11min
64. Lighting the Shot 13min
65. Choosing a Background 6min
66. What to Wear 4min
Section 15: FILMING: RECORDING VIDEO 0 / 4|45min
67. Presentation Styles 6min
68. Camera Operation 11min
69. Getting a Good Shot 12min
70. What to Do with Errors 15min
Section 16: EDITING: SIMPLE & EASY VIDEO & AUDIO EDITING 0 / 6|59min
71. Introduction to Editing 8min
72. Editing Demonstration: Audio Editing: Audacity & Izotope 8min
73. Editing Demonstration: TALKING HEAD - Sony Vegas / Green Screen 17min
74. Editing Demonstration: SCREENCAST - Camtasia 3min
75. Editing Demonstration: PowerPoint 1 10min
76. Editing Demonstration: PowerPoint 2 12min
Section 17: What's Next? 0 / 2|6min
77. Next Steps 4min
78. Bonus: Additional Resources You Don't want to Miss 3min
meet your instructors
Joeel and Natalie Rivera
We are Joeel and Natalie Rivera—your soon-to-be coach trainers! (Yes, we're married AND work together… 24 hours a day… and we LOVE IT!) Below we'll tell you our story, briefly… the REAL story. The one that wasn't always easy but that lead us PERFECTLY to this place of living out our life's purpose and creating the thriving business (and the FREEDOM that comes with it) that we always wanted!
We seek to ignite a revolution of personal freedom through entrepreneurship, empowering each individual to reach their potential and fulfill their life's purpose.
We are freedom junkies and serial entrepreneurs who empower INDIEpreneurs to create a purpose-driven business and fulfill their life's purpose. We specialize in teaching people how to use their gifts to make money teaching what they know and love through life coaching and online courses. Joeel has a Master's Degree in Counseling and Education and is currently completing his dissertation for his Ph.D. in Psychology, with an emphasis on happiness.
In 2014, when we converted our print magazine into digital format, we found we could reach an exponential, worldwide market at a fraction of the time and cost. This inspire us to officially become INFOpreneurs. Then, in 2016 we received a proverbial "kick in the pants" to go "all-in" when Joeel fell ill after traveling overseas. Unable to leave the house, they continued to teach and empower others by turning their in-person workshops, speeches and coach training programs into online courses.
Start learning today
Taught by top instructors and coach trainers
Best value and price in the industry
100% 30-day money-back guarantee
No degree or experience required