BECOME A CERTIFIED
MASTER SPIRITUAL COACH
The Master Spiritual Coach Certification empowers you to guide individuals on a transformative path of self-discovery, inner peace, and spiritual awakening. Learn ancient wisdom, intuitive practices, and modern techniques to help clients embrace their spiritual gifts, manifest their desires, connect with their higher selves, and lead a purposeful life.
Become the most qualified in the industry with four full-length courses:
Spiritual Life Coach Certification
Shamanic Life Coach Certification
Law of Attraction Life Coach Certification
Goal Success Coach Certification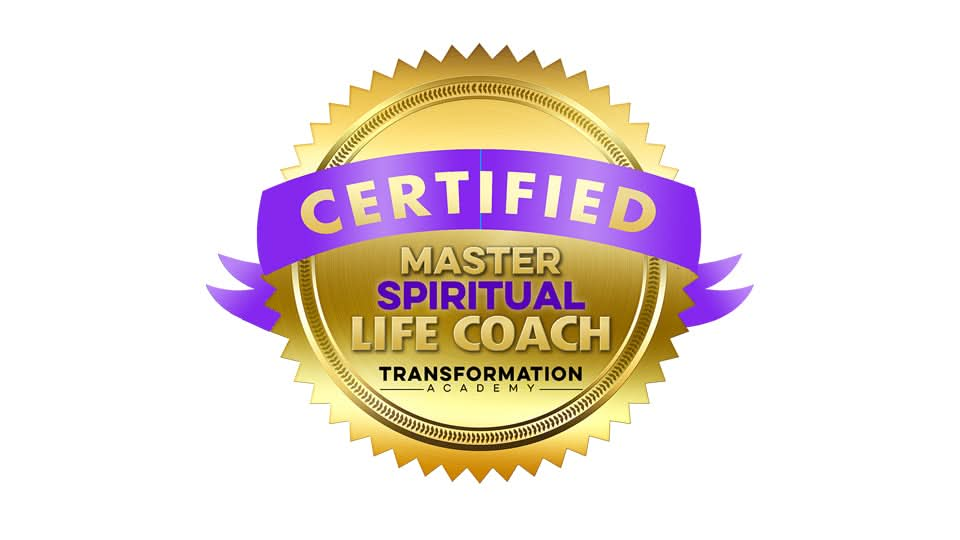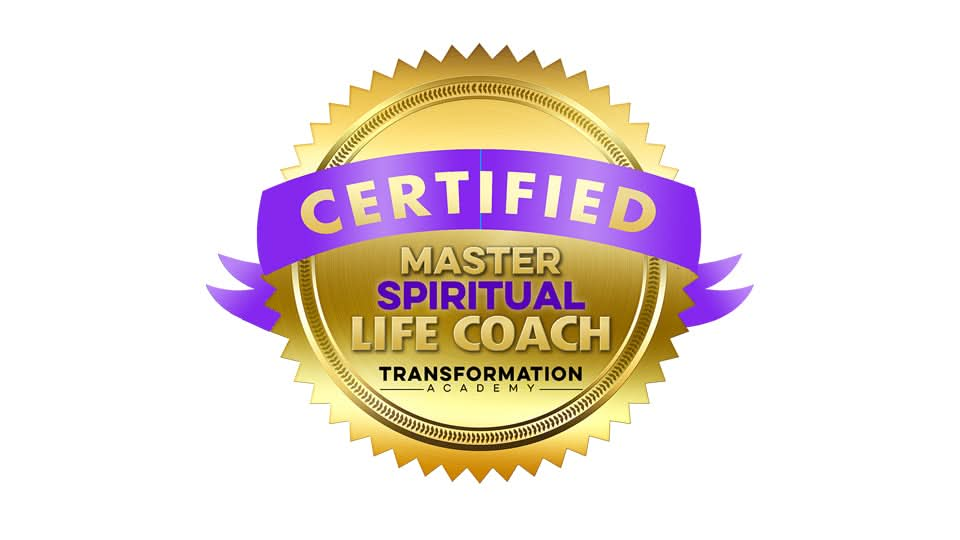 You could start fulfilling your potential sooner than you think.
Have you always felt a deep connection to the spiritual realm, seeking a way to share your insights and wisdom with others?

Are you passionate about guiding individuals on their spiritual journeys, helping them uncover their true purpose and ignite their inner light?

Do you believe in the transformative potential of combining intuitive insights, energy work, and mindfulness practices to support holistic growth?

If so, you're in the right place.
Unlock a world of possibilities
Become the go-to expert for people
wanting to
connect to their higher selves
Becoming a Master Spiritual Life Coach means embarking on a soulful journey of empowering others to tap into their spiritual gifts, expand their consciousness, and live a life of purpose and divine alignment.

With a deep understanding of spiritual principles, Shamanic wisdom, and effective coaching techniques, Master Spiritual Life Coaches create transformative experiences while offering sacred spaces for spiritual growth.

If you're driven to inspire others, foster spiritual connection, and facilitate profound spiritual transformations, then becoming a Master Spiritual Coach could be your calling!
Expertly Designed. Internationally Accredited.
All You Need to Become a Sought-After Coach
From core coaching methodologies to advanced techniques, you'll gain a deep understanding of the principles that drive successful, in-demand coaching.
Foundational Coaching Skills
From core coaching methodologies to advanced techniques, you'll gain a deep understanding of the principles that drive successful, in-demand coaching.
Advanced Niche Training
Take your coaching to the next level by becoming an expert in three complimentary niche certifications, each offering a complete coaching blueprint you can use to start coaching right away.
Complete Coaching Packages
Get a done-for-you system ready to use with your clients, complete with exactly what to do and say during sessions to help your clients achieve specific results and reach their goals.
Tools to Launch Your Business
Learn the ins and outs of what actually works when it comes to growing your life coaching business so you can start making money while making a difference.
No Pre-Requisites Required
Perfect for any coach -- whether you're just dipping your toes into coaching or are an industry veteran looking to level up your career.
100% Risk Free
Don't love what you're learning? Try it risk free for 30 days. We'll refund you every penny, no questions asked.
See why life coaches choose the
Master Spiritual Life Coach Certification

over

anything

else.
Maximum Value. Lifelong Access. Unbeatably Priced.
What's Included In Your Program
Spiritual Life Coach Certification
Coach others into alignment and fulfillment through spiritual and intuitive development. Guide them to live a life of balance, connection & meaning! Learn proven strategies to add a spiritual dynamic to your coaching and business tools to elevate your life coaching business to the next level.
Learn More
Shamanic Life Coach Certification
Infuse your coaching with Shamanic wisdom, tools, rituals and art projects, including animal totems, mantras, and meditations. Guide your clients to harmony and wellbeing using the 4 elements, chakras, sound healing, and the cycles of nature.
Learn More
Law of Attraction Life Coach Certification
Empower your clients to truly come alive, take back their personal power, and remember who they are by mastering their FOCUS and ALLOWING their success! Discover the secret to manifestation, affirmations, raising your vibration, abundance & happiness using LOA & psychology
Learn More
Yoga Life Coach Certification
Guide your clients using ancient yogic wisdom adapted for modern culture. Use tools and processes for self-expression and self-care, including mantras, mudras, mala beads, the chakras, art projects, pranayama, mindfulness meditation, and gentle asana (poses).
Learn More
PLUS
Done-for-you coaching packages you can implement immediately
Premade templates, questionnaires, and coaching agreements
Downloadable workbook materials for each program
FREE listing in our coach directory
Official certification upon completion of each course
Official Master certification upon completion of the entire program
Access to a private community of like-minded coaches
Get LIFELONG access to ALL of these tools for only:
Your Certificaton Awaits You
Meet Your Instructors
Emily Rivera

Teacher in Spiritual
Life Coach Certification
Emily Rivera is a national speaker, trainer, coach and intuitive practitioner. Emily guides students and clients to understand guidance and unlock the power of their personal intuition to better create the life of their dreams. Emily Rivera is also a certified Angel Healing Practioner and author on Angels Guidance who has dedicated her life to the serivice of sharing the messages, guidance, tools and love of Spirit.
Joeel & Natalie Rivera
Teacher in Shamanic Life Coach Certification
+ Yoga Life Coach Certification
Joeel and Natalie Rivera have been coaching, speaking, writing and teaching for more than a decade. Joeel is a former psychology professor with a Master's Degree in Counseling and Education and is currently completing his dissertation on eudaemonic happiness for his Ph.D. in Psychology. They are the lead instructors at Transforamtion Academy.
Terez Hartmann

Teacher in Law of Attraction
Life Coach Certification
Terez "Firewomen" Hartmann is a Law of Attraction/Allowing specialist who helps others live life on fire through her work as a professional keynote speaker, workshop facilitator, singer-songwriter/recording artist, "allowing adventures!" and "savor vacation" facilitator and renaissance woman, and visionary. She is the author of Allowing Your Success.
Victoria Hawkins
Teacher in Shamanic Life Coach Certification
+ Yoga Life Coach Certification
Victoria Hawkins is a Licensed Clinical Social Worker, psychotherapist, artist, yoga and dance instructor, and workshop facilitator. She has been working with students and clients of all ages for over 20 years; incorporating art, creative movement, Shamanic wisdom teachings, creative writing, yoga, and mindfulness med
You can't go wrong with our
"I Love This Training" Guarantee!
We know there's no way you're truly able to decide if a course or certification program is right for you until you actually get inside.

So today, we're not asking you to decide if this the perfect program for you.
We're inviting you to take a look around and assess whether the information our experts have laid out for you is worth your time and attention.

At the end of the day, we value your transformation over profit.

Yes, we're extremely confident that this training will transform your life just the way it's transformed the lives of over 700,000 students across the globe.

But if for any reason -- whether it's in 30 minutes or in 30 days -- you decide this course isn't for you, simply send us an email within 30 days of your purchase and we'll refund you right away.

No questions asked, no explanation needed, no monkey business.
Ready to become a Certified
Master Spiritual Coach?
Transformation Academy's Certified Master Life Coach Program offers everything you need to know to be a confident, trusted, and ethical coach at a fraction of the cost of other coaching programs.

Don't put off your dreams of becoming a coach any longer! Start your training today!
NOTE: In some devices, discounts won't show until the CHECKOUT PAGE.
Hear more of what our students have to say...