BECOME A CERTIFIED
MASTER WELLNESS COACH
The Master Wellness Certification helps you empower your clients to achieve optimal well-being in every aspect of their lives. Become a champion for wellness, guiding others toward a life of balance, vitality, and mindfulness by adopting healthy habits, transforming their relationship with food, embracing physical fitness, and improving their mental health.
You could start fulfilling your potential sooner than you think.
Are you passionate about holistic well-being and helping others live their healthiest, most vibrant lives?

Do you want to give your coaching skills, confidence and credibility a boost without investing thousands of dollars and years of training?

Have you always felt a deep calling to support individuals in their journey towards optimal wellness?

If so, you're in the right place.
Unlock a world of possibilities
Become the go-to expert for people
wanting to achieve a
life of total wellbeing
Becoming a Master Wellness Coach is a fulfilling journey of empowering people to take control of their health and wellbeing, master motivation, and live vibrant lives.

With a deep understanding of health and fitness theory, habit change, mindfulness and meditation practices, Master Wellness Coaches enable clients to cultivate a balanced lifestyle, enhance their physical and mental well-being, and embrace a holistic approach to wellness.

If you're driven to promote holistic well-being and inspire others to embrace health, then becoming a Master Wellness Coach is the perfect path for you to make a positive impact.
Expertly Designed. Internationally Accredited.
All You Need to Become a Sought-After Coach
From core coaching methodologies to advanced techniques, you'll gain a deep understanding of the principles that drive successful, in-demand coaching.
Foundational Coaching Skills
From core coaching methodologies to advanced techniques, you'll gain a deep understanding of the principles that drive successful, in-demand coaching.
Advanced Niche Training
Take your coaching to the next level by becoming an expert in three complimentary niche certifications, each offering a complete coaching blueprint you can use to start coaching right away.
Complete Coaching Packages
Get a done-for-you system ready to use with your clients, complete with exactly what to do and say during sessions to help your clients achieve specific results and reach their goals.
Lifelong Access and Self-Paced
Learn at your own pace and rush-free, as there are no certification deadlines. Learn what you want, when you want, and revisit the material throughout your entire career.
No Pre-Requisites Required
Perfect for any coach -- whether you're just dipping your toes into coaching or are an industry veteran looking to level up your career.
100% Risk Free
Don't love what you're learning? Try it risk free for 30 days. We'll refund you every penny, no questions asked.
See why life coaches choose the
Master Wellness Life Coach Certification

over

anything

else.
Maximum Value. Lifelong Access. Unbeatably Priced.
What's Included In Your Program
Health & Nutrition Coach Certification
Create a workout and nutrition plan based on your clients' fitness, weight loss, dieting & nutrition goals. Learn a strong foundation of health and fitness theory, powerful life coaching strategies, and the psychology of behavioral and habit change.
Learn More
Diet Life Coach Certification
Guide clients to set goals and develop the skills, practices, habits, and daily actions to stay motivated and follow through, whether they are trying to lose weight, gain weight, or eat differently for other health or lifestyle reasons.
Learn More
Mindfulness Life Coach Certification
Learn the blueprint for helping your clients develop mindfulness and meditation practices in everyday life. This course includes a 21 Day Mindfulness Challenge curriculum that contains over 50 mindfulness exercises and meditations.
Learn More
PLUS
Done-for-you coaching packages you can implement immediately
Premade templates, questionnaires, and coaching agreements
Downloadable workbook materials for each program
FREE listing in our coach directory
Official certification upon completion of each course
Official Master certification upon completion of entire program
Access to a private community of like-minded coaches
Get LIFELONG access to ALL of these tools for only:
Your Certificaton Awaits You
Meet Your Instructors
Sanda Kruger
Health, Ketogentic Diet & BellyCore Courses
Sanda is an entrepreneur, real estate investor, health coach and professional dancer. She is a certified fitness professional and is the creator of two original fitness programs, called BellyCore® Fitness and AquaCor®.
Natalie Rivera & Joeel Rivera, M.Ed.
Mindfulness Coach Course
Joeel and Natalie Rivera are professional speakers, authors, life coaches and serial entrepreneurs. Joeel is a former psychology instructor with a Master's Degree in Counseling and Education. They are the lead instructors at Transformation Academy.
Gladies Flores
Diet Coach Course
Gladies is a mompreneur, Health and Nutrition Coach, Diet and Weight Management Coach and Fitness Coach. She practices calisthenics, Pilates and running on a daily basis and is passionate about empowering others to achieve their health goals.
Victoria Hawkins, LCSW
Yoga Coach Course
Victoria is a Licensed Clinical Social Worker, psychotherapist, artist, and yoga and dance instructor. She has 20 years of experience incorporating art, creative movement, wisdom teachings, creative writing, psychotherapy and mindfulness meditation.
You can't go wrong with our
"I Love This Training" Guarantee!
We know there's no way you're truly able to decide if a course or certification program is right for you until you actually get inside.

So today, we're not asking you to decide if this the perfect program for you.
We're inviting you to take a look around and assess whether the information our experts have laid out for you is worth your time and attention.

At the end of the day, we value your transformation over profit.

Yes, we're extremely confident that this training will transform your life just the way it's transformed the lives of over 700,000 students across the globe.

But if for any reason -- whether it's in 30 minutes or in 30 days -- you decide this course isn't for you, simply send us an email within 30 days of your purchase and we'll refund you right away.

No questions asked, no explanation needed, no monkey business.
Ready to become a
Certified Master Wellness Coach?
Transformation Academy's Certified Master Wellness Life Coach Program offers everything you need to know to be a confident, trusted, and ethical coach at a fraction of the cost of other coaching programs.Don't put off your dreams of becoming a coach any longer! Start your training today!
What's Included:
Health & Nutrition Life Coach
Diet Life Coach
Mindfulness Life Coach
YOUR CHOICE for the 4th Course. Options: Ketogenic & Ketosis Coach -OR- Yoga Life Coach -OR- BellyCore Fitness Trainer
Choose your fourth course below: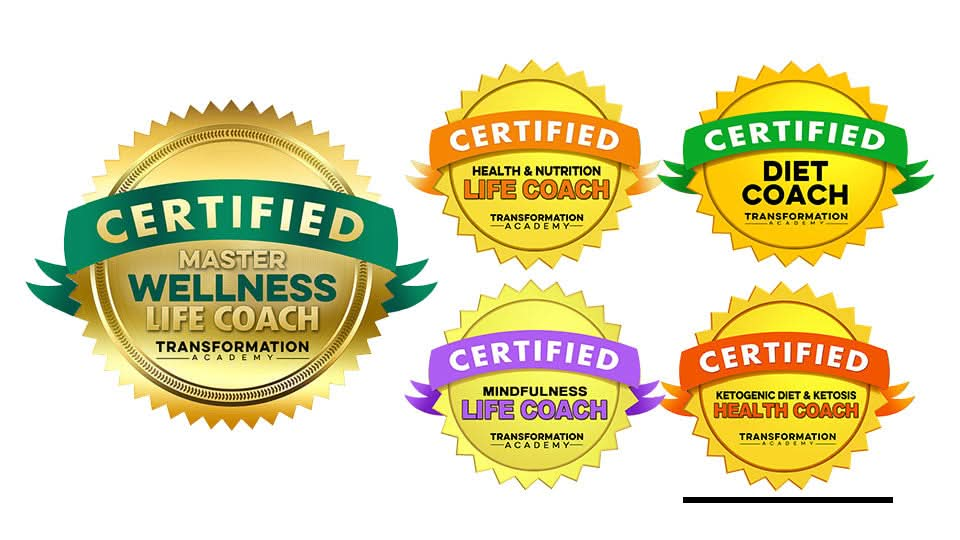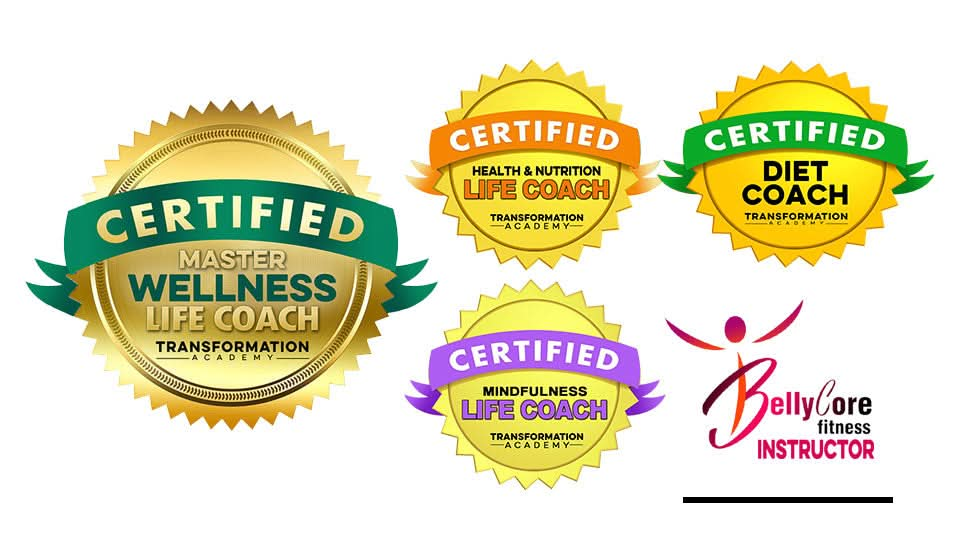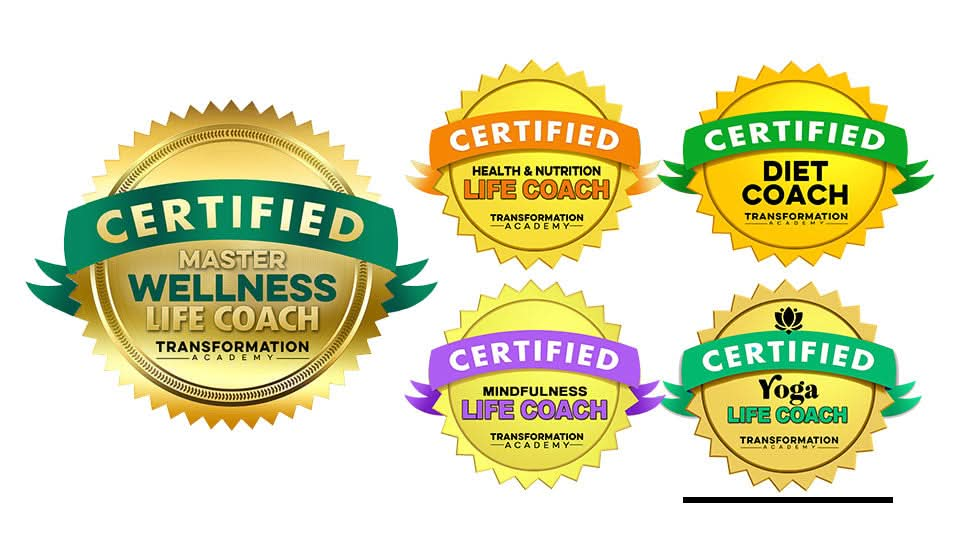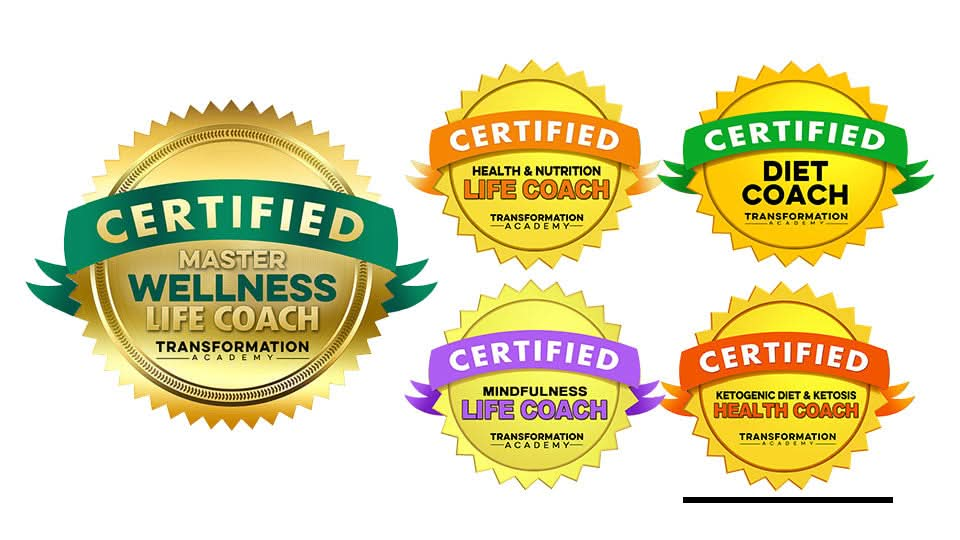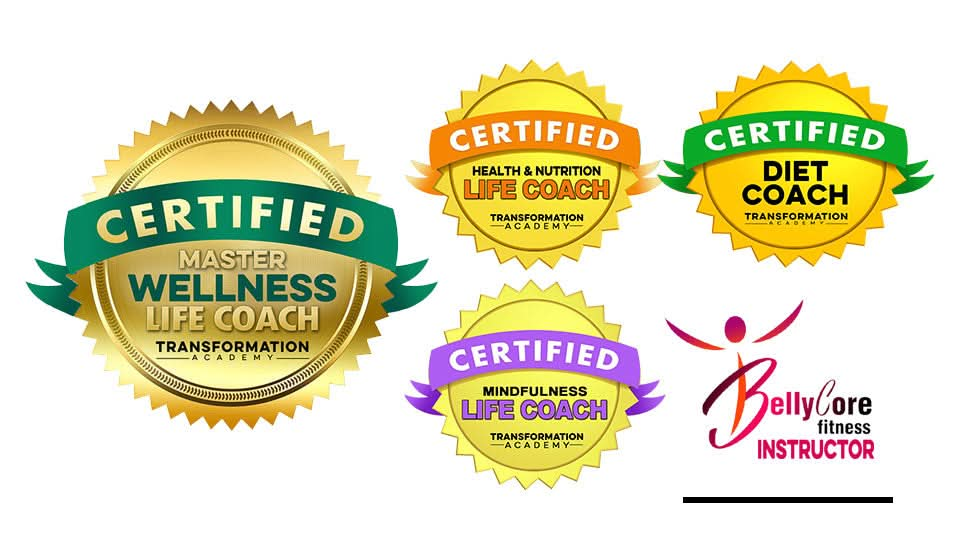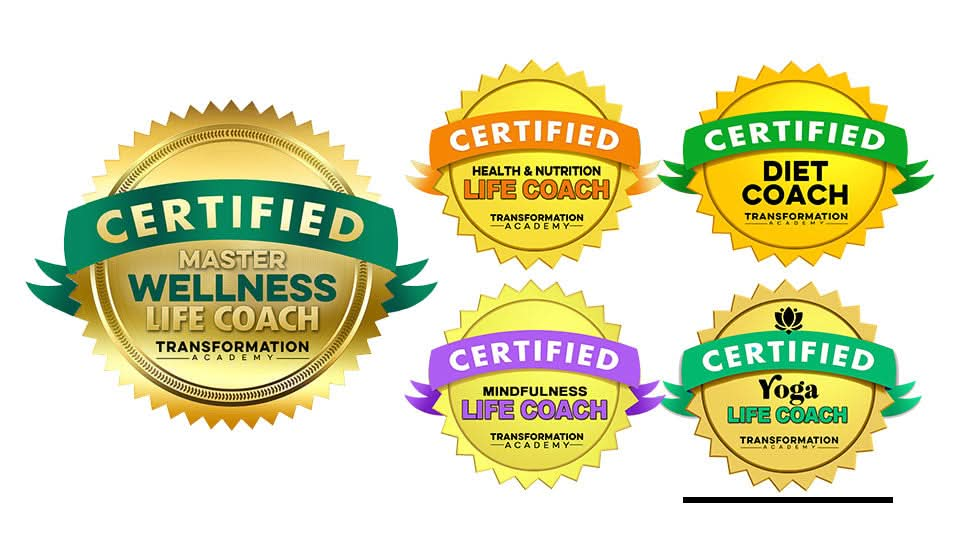 NOTE: In some devices, discounts won't show until the CHECKOUT PAGE.
Hear more of what our students have to say...